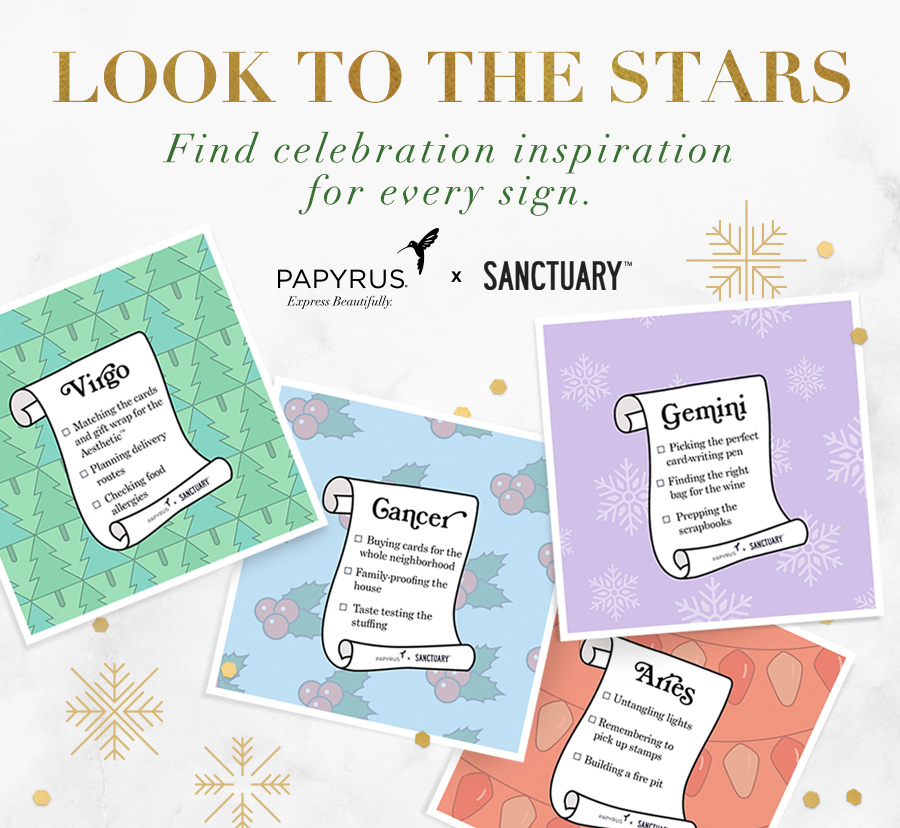 Your Astrology Holiday Guide
You know your sign. You own your style. And you ring in the holidays your way. Papyrus and Sanctuary World teamed up to celebrate that! Find your astrological description in the list below, then check out the unique holiday essentials we've curated with your sign in mind.
Find Your Sign's Holiday Essentials Here…
---
Retail Locator
Our website hosts a curated selection of a few of our favorite designs. Check back frequently for updates and additions. Until then, head to a retailer near you to shop for hundreds more!