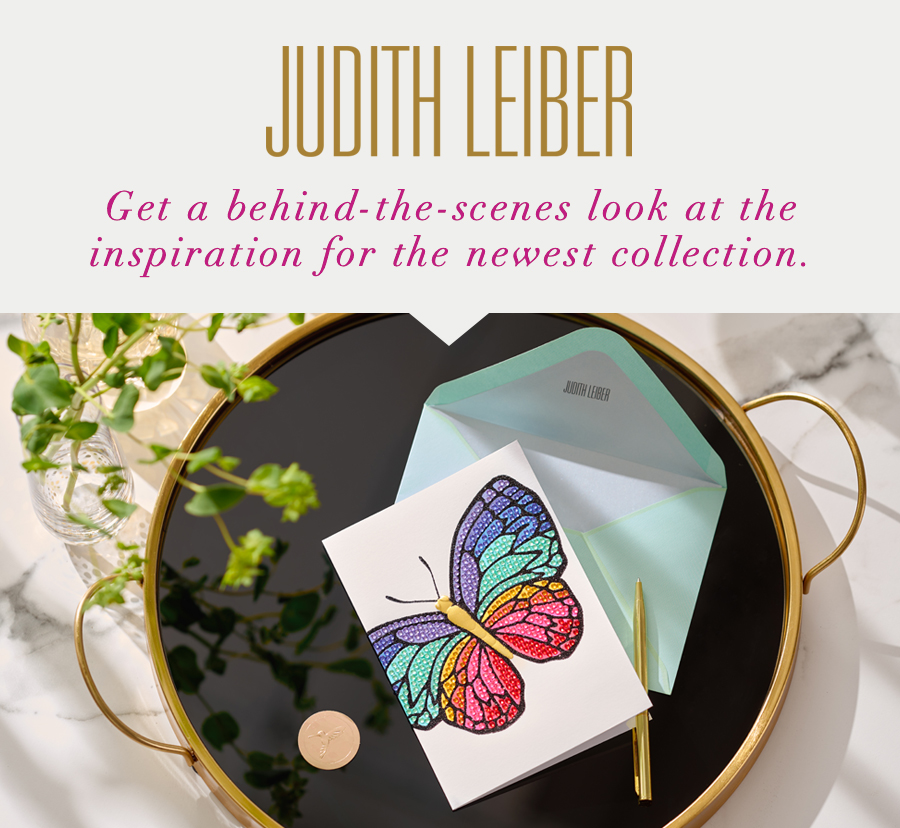 About Judith Leiber
Judith Leiber is a name synonymous with elegance, style, and sophistication. For sixty years, Judith Leiber's incomparable evening bags and crystal minaudières have been recognized worldwide for their meticulous attention to detail, flawless hand-craftsmanship, and whimsical designs.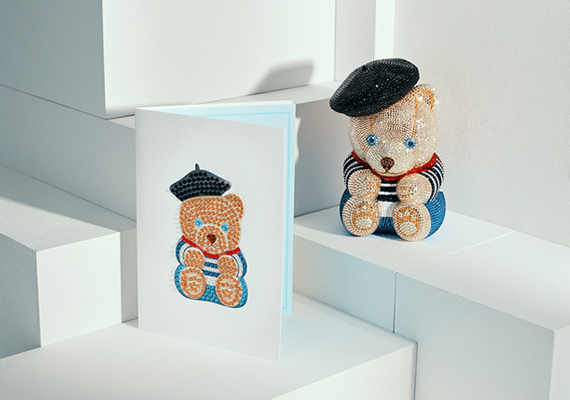 Bear
Judith Leiber's teddy bear clutch is a must-have Papyrus greeting card. The French-inspired bear is so cute in its iconic beret and striped sailor shirt, making it such a chic card to send for birthdays or even to say "bonjour."
Butterfly
Make someone feel extra special on their birthday with our Judith Leiber butterfly design. Inspired by stained glass, the beautiful rainbow shades and sparkling crystals make this card a stunning and unique gift all on its own.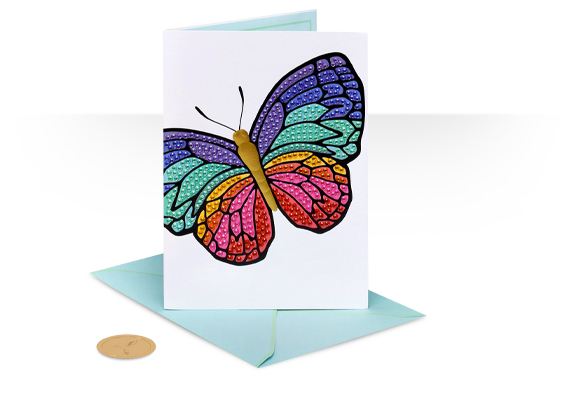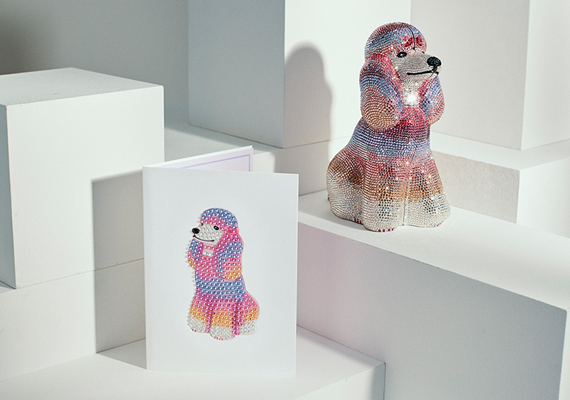 Poodle
The Judith Leiber poodle card is so glamorous and fun. The pastel crystals and French-inspired style add to its adorable appeal, making it the perfect card for pet lovers or anyone with a flair for fashion.
Martini
Toast to an amazing year ahead with this elegant martini birthday card inspired by the Judith Leiber handbag. The gem-covered drink is made even more fabulous with its gorgeous green olives. Cheers!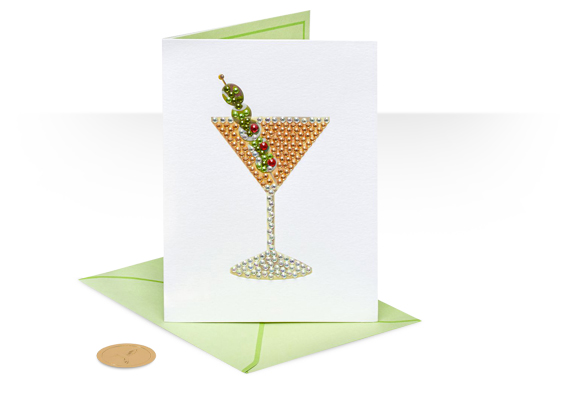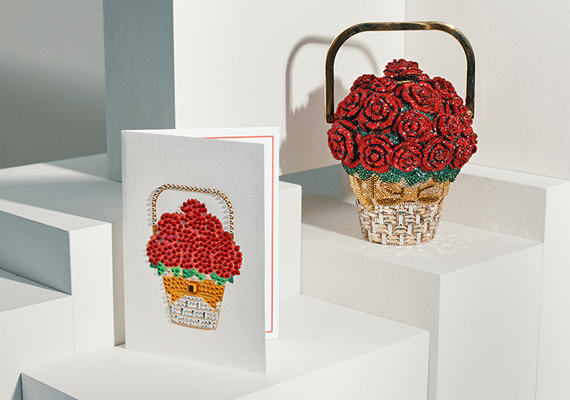 Rose Basket
The Judith Leiber rose basket card is absolutely swoon-worthy. Roses evoke love and romance, which is why they're a beautiful way to celebrate anniversaries and weddings, or even to simply say, "I love you."
Citrus
The Judith Leiber lemon slice handbag has been reimagined as a brightly patterned greeting card. This colorful citrus card feels fresh and cheerful and is a great choice for summer birthdays or just a sweet "hello."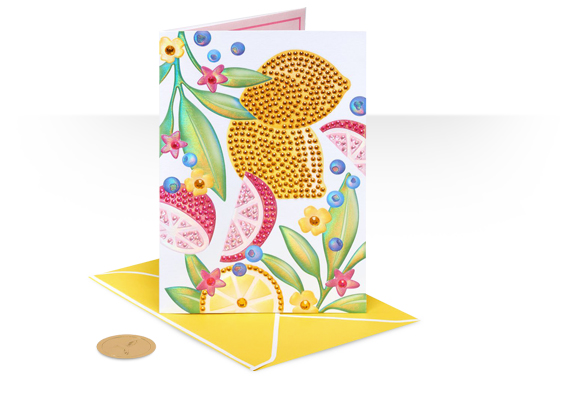 For more information and to follow Judith Leiber visit