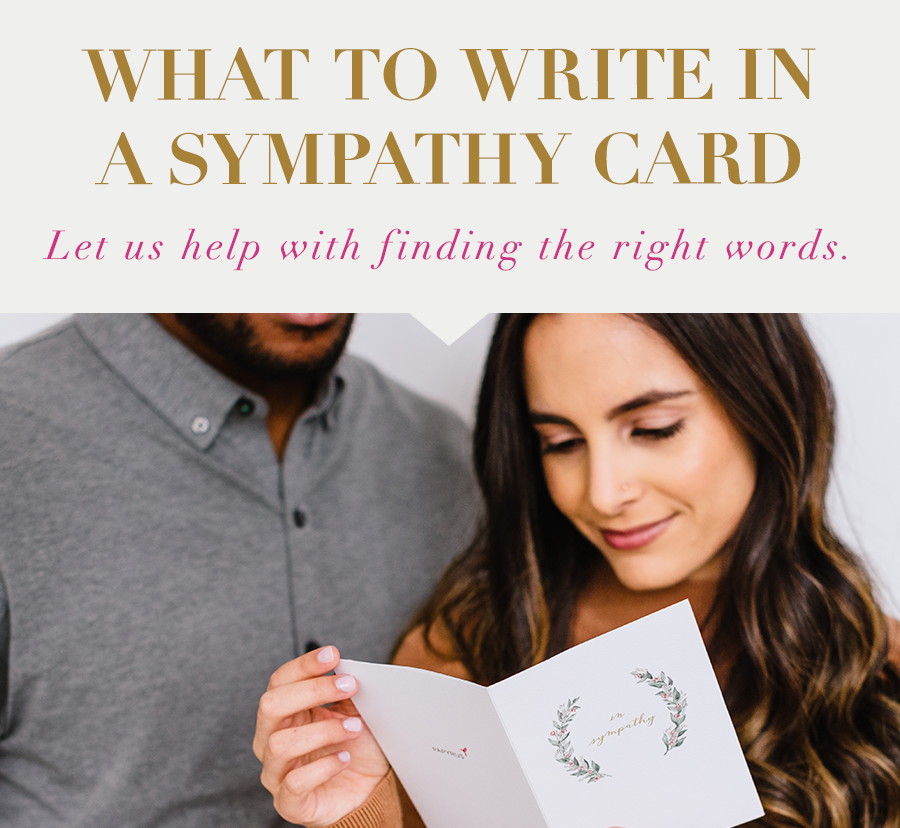 What to Write in a Sympathy Card
Supporting someone through a time of loss can be difficult. If finding the right words to say to a grieving loved one, friend, or coworker feels daunting, we're here to help.
Start with the Card…
When the need to express condolences arises, a good place to start is with the card. Explore the range of sympathy, options, letting the artwork and words speak to you. Ask yourself questions like the following to steer you in the right direction:
What type of card would I appreciate receiving if I were the one grieving?
Would a religious sympathy note bring comfort? Or a generally uplifting message?
Would an offer of support be appreciated?
…Then Make it Personal
Once you find a sympathy card, take time to add a personal touch. Let your relationship with the recipient inform your approach. Slow down, embrace empathy, and speak from the heart. If it feels too difficult or painful to come up with a message of your own, consider the options below. (Note: Whenever it feels appropriate, include the name of the person who has passed. It's a small way to make condolences extra meaningful.)
For Loss of Parent
They led an incredible life and raised an incredible person.
Let the memory of their love surround you and bring you peace.
Their love lives on through everything you do.
Their best qualities live on through you. They will always be remembered.
For Loss of Spouse
It was an honor to witness your love for [spouse's name].
A love like the one you had with [spouse's name] is too big for one lifetime. It will live on always.
[spouse's name] brought joy to so many. It was a pleasure to know them.
Forever wouldn't be long enough. Your love for [spouse's name] was so special.
For Loss of Child
I can't imagine what you're going through. I'm holding you and your family in my heart.
I hope you find comfort in knowing that you filled every moment of their lives with love.
There are no words for this kind of loss. [child's name] was so very loved and will be so very missed.
My heart breaks for you and your family. I am sending all my love and care your way.
For Sudden Loss
Nothing prepares you for a loss like this. Sending you thoughts of comfort in this difficult time.
I have no words—only love. I'm sending all of it your way.
I'm wishing you healing and holding you in my heart.
Take all the time you need to heal. I'm here for you.
For Shared Loss
In our own time, in our own way… we will get through this together.
I am so grateful we have each other, especially in a time like this.
Remember you're not alone. Sending all my love and support.
Whenever you want to talk, cry, or reminisce about them—I'm here.
Remember…
There is no need to stress. People who are hurting just want to know they are supported. If you put genuine care and concern into your gesture of sympathy, the recipient will feel that long after the words on the page have faded. As long as you put genuine care and concern into your gesture of sympathy, that is what matters most.
Sympathy Greeting Cards