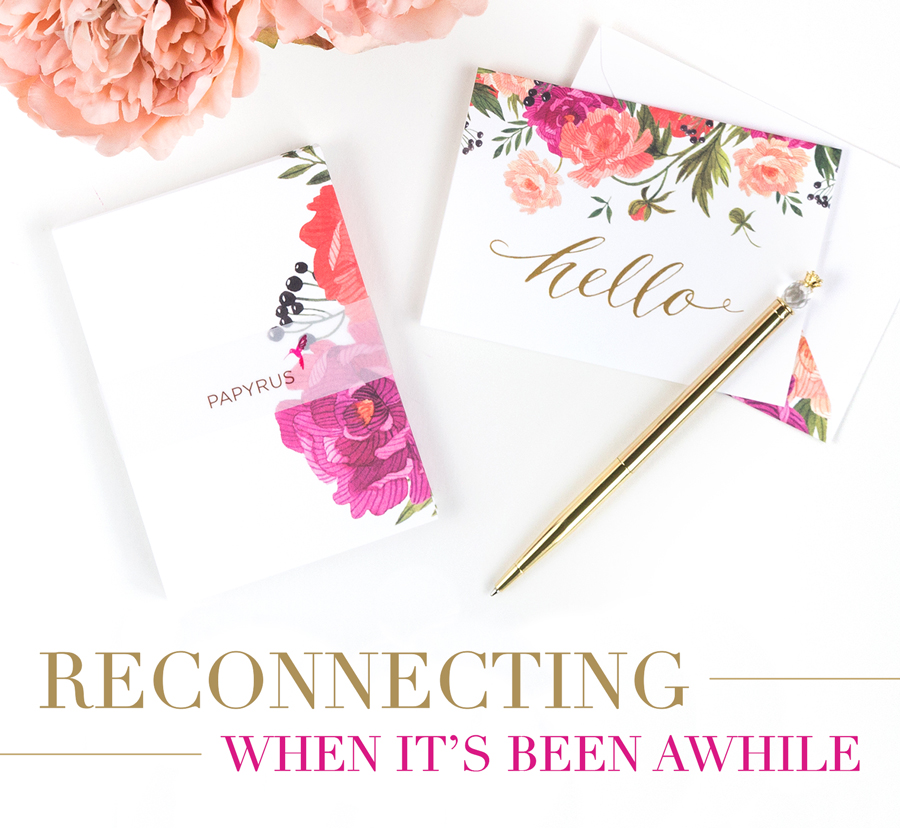 How to Reconnect with Someone You've Lost Touch With
We all know life gets busy. Days turn into weeks that turn into months. At some point, you've probably found yourself saying, I should reach out to (insert your favorite person's name here) – a friend you miss chatting with, a coworker you used to see around the office, a family member you only see during the holiday season. Well, we're here to inspire you to reconnect with that person from your past whom you've been thinking of! Here's a quick guide to help you get started.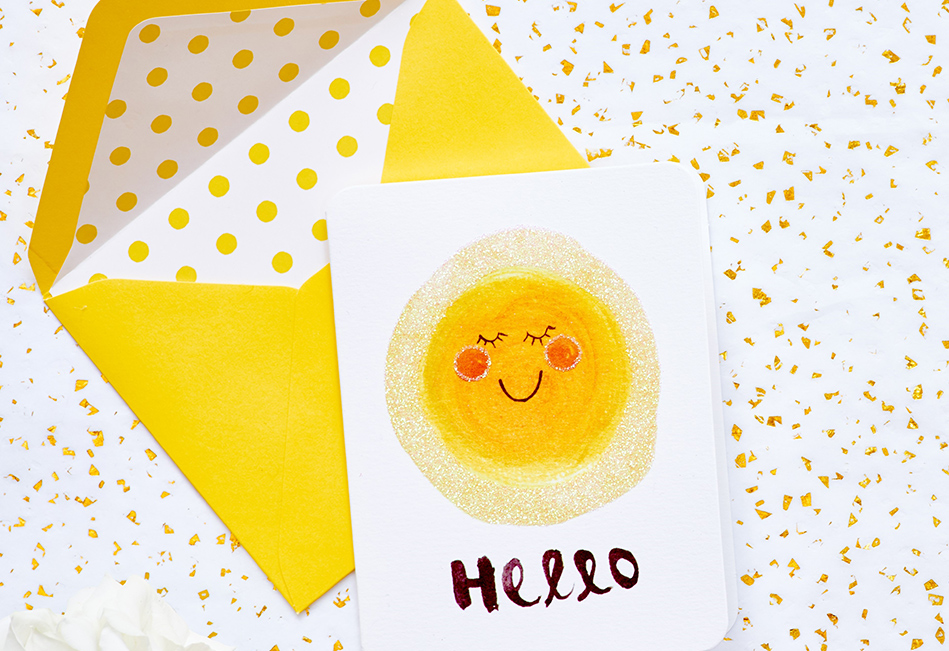 Set Aside Some Time to Write.
Whether you plan to reach out to one friend, two, or 10 (yay!) – block out some time on your calendar and set a reminder. It can be for 20 minutes or an hour, depending on how many notes you plan to write, but blocking out that time to write will make you more likely to reach out to someone you've lost touch with.
Pick out a card that reminds you of your friend or a stationery set that reflects your style. When you send a note to someone, you want it to have a personal touch.
Does your friend love flowers or animals? Find a card with one of their favorite things, and it'll be sure to bring a smile to their face. You could even start by saying, "I saw this card, and it reminded me of you." It's a fun, sweet way to let them know you've been thinking of them!
Or, if you plan to reconnect with several old friends, select a stationery set that showcases your style to set you up for easy sending in the future.
Start With a Simple Hello.
A casual greeting can work here. Open with "Hi, it's been awhile…" or "Hey, I know we haven't talked in some time…" No need to overcomplicate it. Keep it simple.
Be Genuine.
Even though some time has passed, you probably still keep up with each other in some way, so speak from the heart. If life has been crazy, let them know. If work has been busy, share that with them. They can probably relate.
Ask What's Going on in Their Life.
Start with some easy questions like: How are you doing? What has life been like over the last few months? Are you still working at the same company? How many plants do you have now? These are small steps to get the conversation going for the next time you talk.
Share a Little of What's Been Going on With You.
Maybe your child has a new hobby or you brought home a new pet – adding in some personal milestones that you wish you could've shared in person will make your note thoughtful and heartfelt.
Finish With a Sincere Sendoff.
If you'd like to chat on the phone or have a video call to catch up, let them know! I'm sure they'd love to fill you in on their life, and sometimes it's easier to hop on a call. Here are a couple of ways to end your letter:
Hope to hear from you!
I'd love to find time to connect!
Video chat soon?
Let's catch up when you have time!
What are You Waiting for? Start Reconnecting!
At the end of the day, the person you are reaching out to will be happy to hear from you and will be excited to receive your note. Reconnecting with someone from your past will likely make their day – and yours!
Retail Locator
Our website hosts a curated selection of a few of our favorite designs. Check back frequently for updates and additions. Until then, head to a retailer near you to shop for hundreds more!