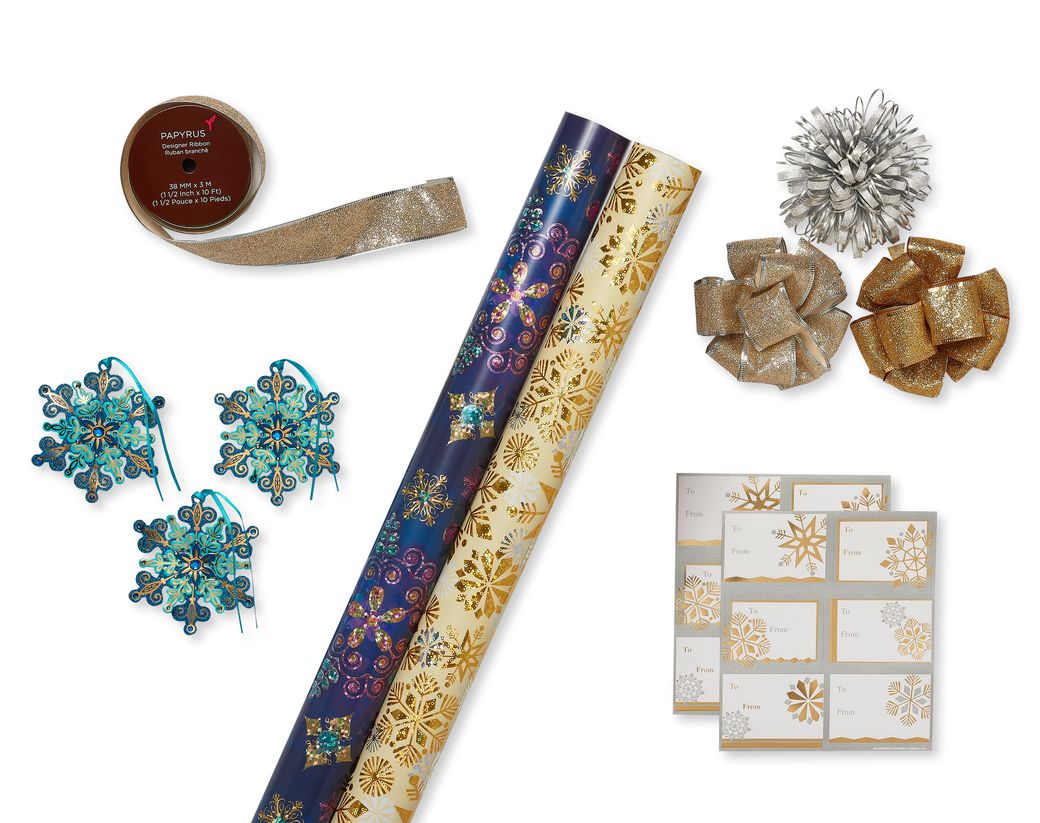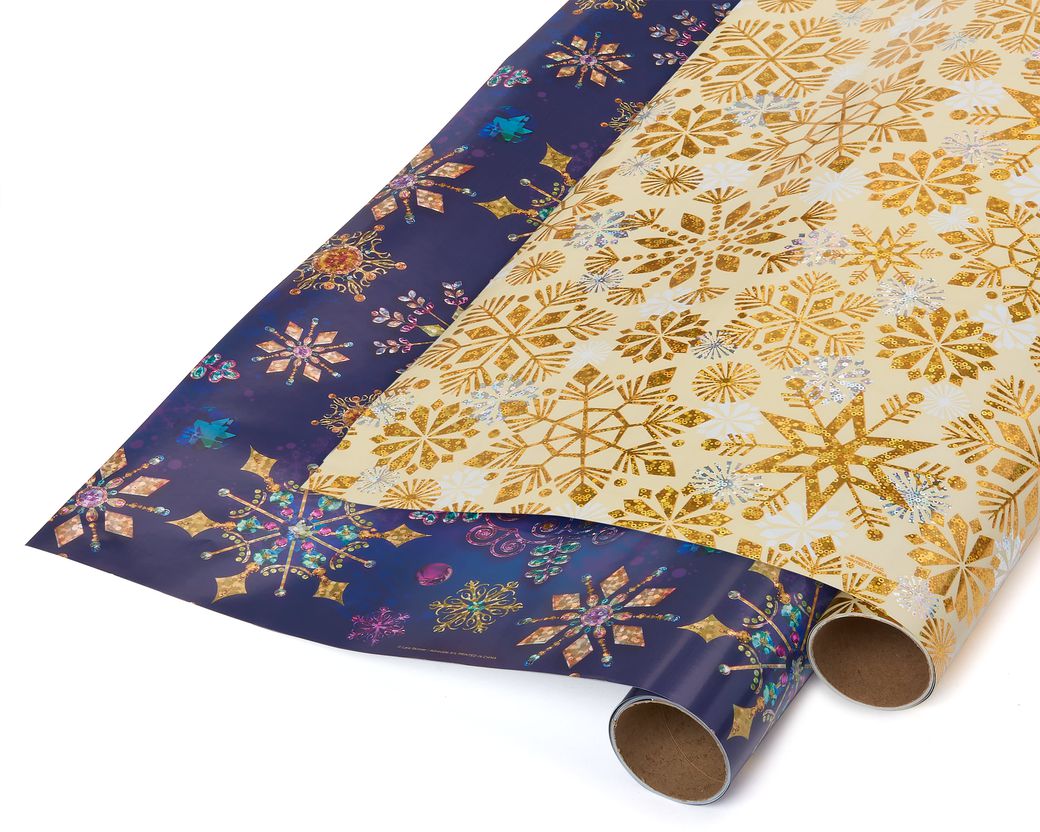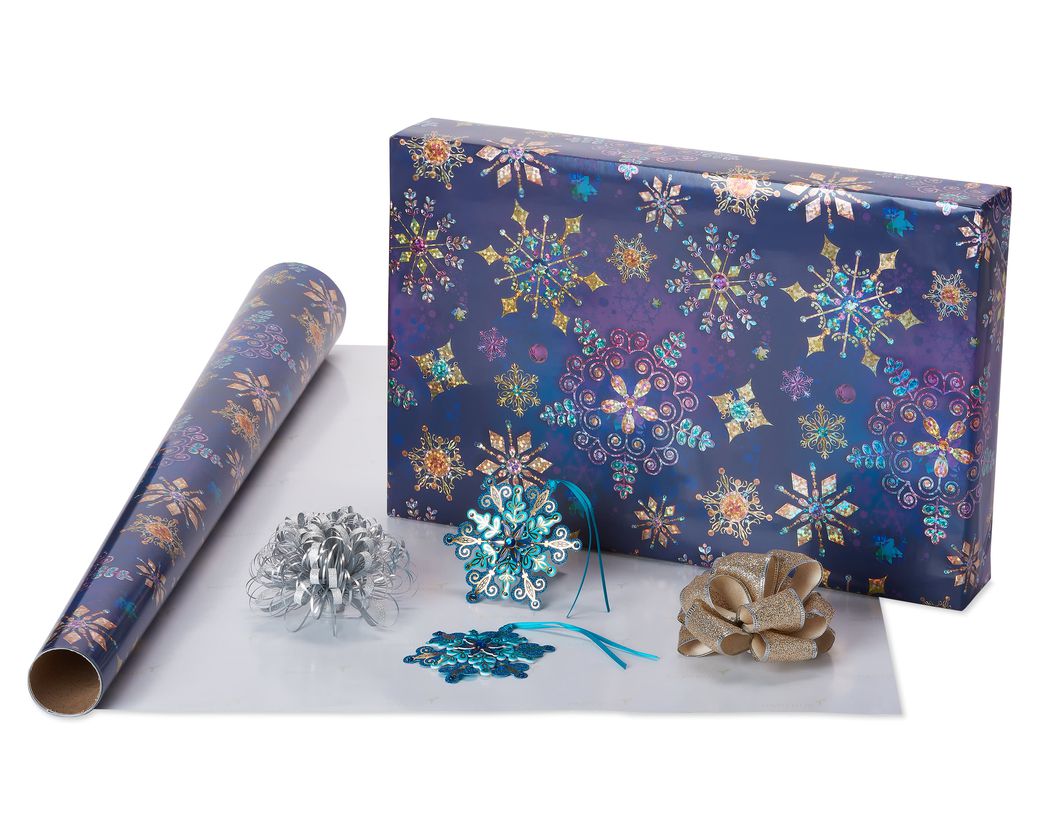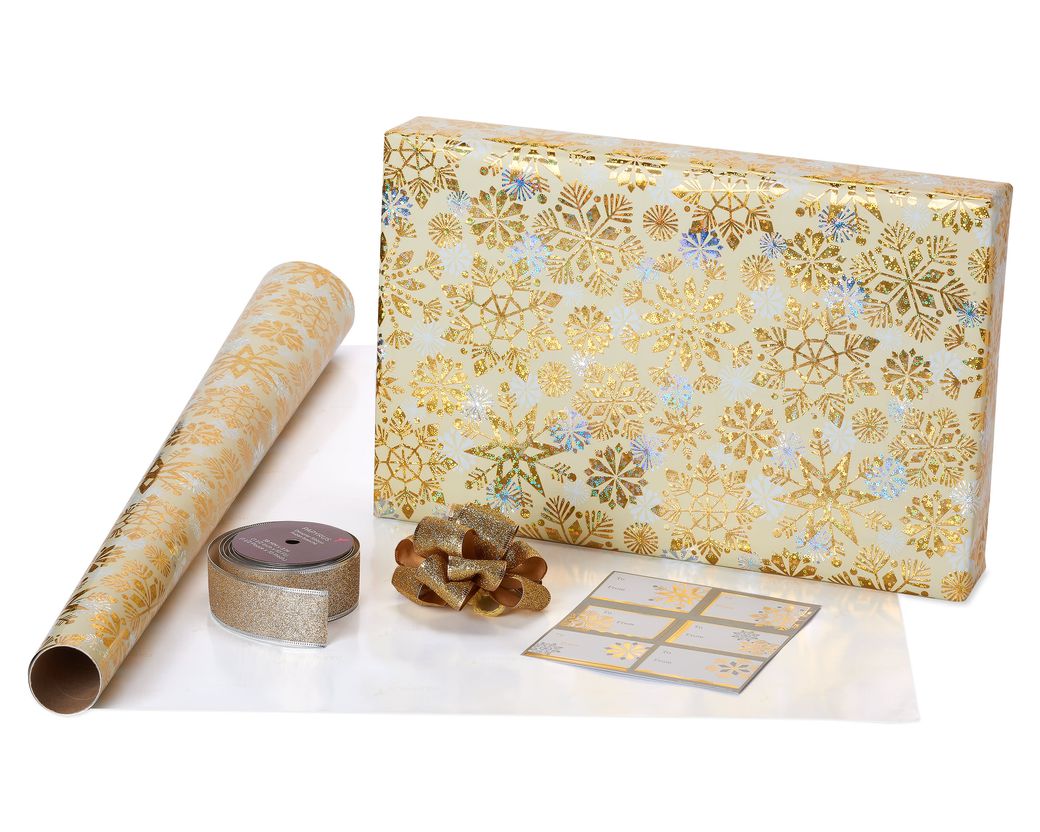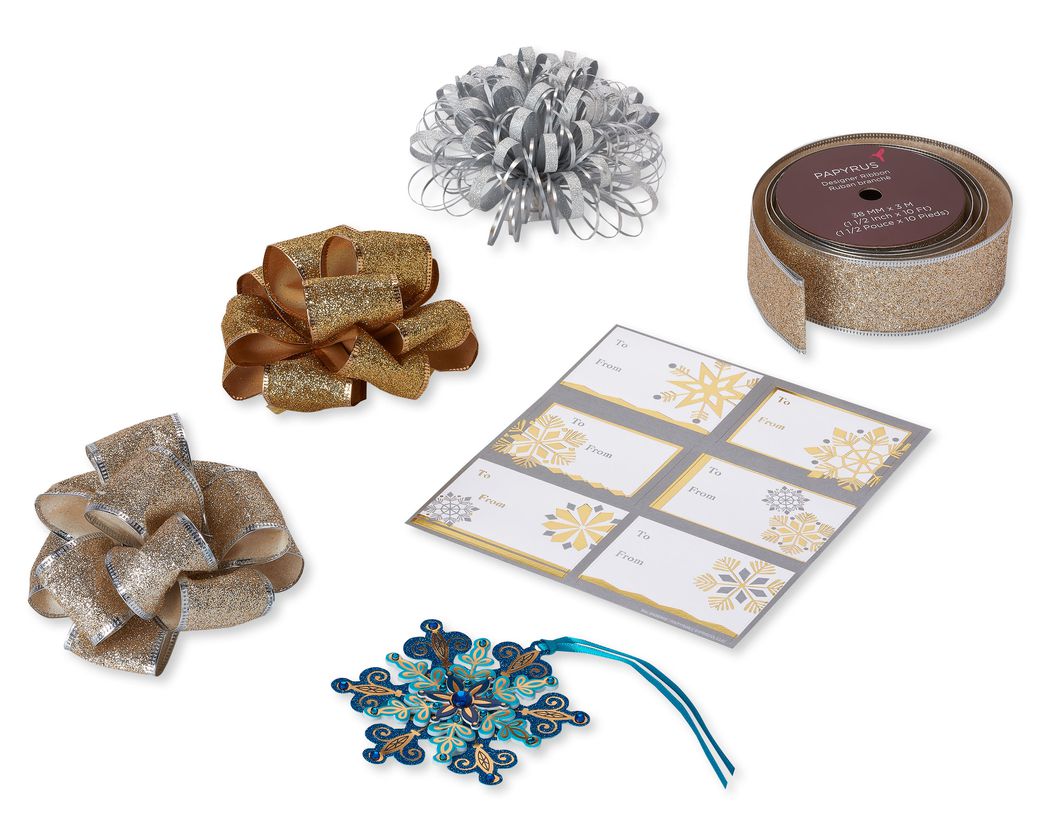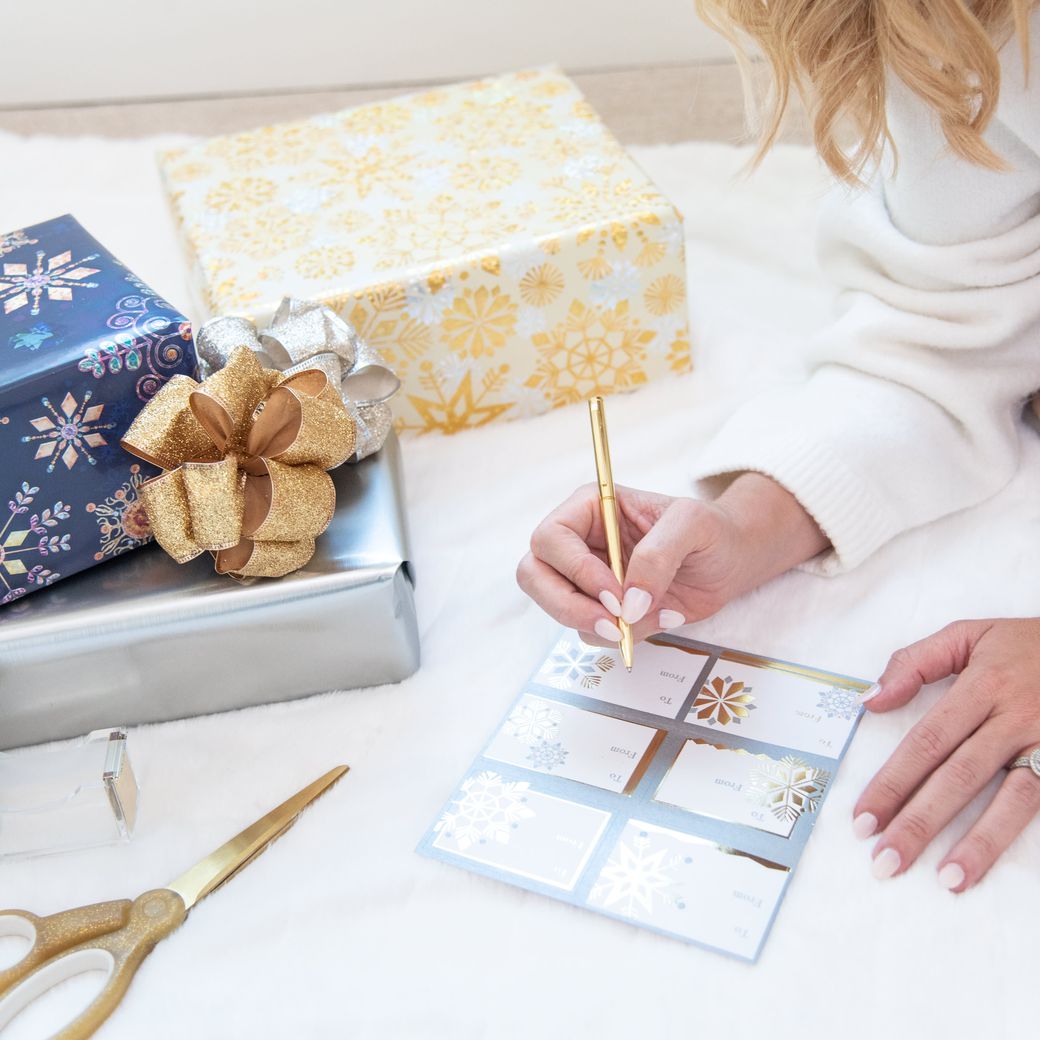 Glitz and Glam Holiday Wrapping Paper Set, 2 Rolls, 3 Bows, 1 Ribbon, 3 Tags, 12 Labels
$44.95
U.S shipping only. Guaranteed Safe Checkout.
Share the season's magic with a shimmering set of gift wrap from Papyrus! Two luxurious gift-wrap designs feature jewel-tone snowflakes or gold holographic snowflakes. For ultra-glamorous gift presentations, the gift-wrap ensemble also includes a set of gift labels printed with metallic snowflakes; three snowflake-shaped gift tags layered with glitter, foil and gems; silver glitter ribbon; and three different bows made with either gold glitter, silver glitter or metallic silver loops. The spool of silver glitter ribbon is reinforced with wire to keep gifts looking neat and tidy. It's a must-have collection you'll love having on hand for holiday gifts, table settings and Christmas displays!
2 rolls of wrapping paper with gridlines on the reverse, 3 bows, labels, tags and 1 spool ribbon
Each roll measures 30 in. wide by 8 ft.
Papyrus set includes jewel-tone snowflakes and gold holographic snowflakes wrap with foil; shiny snowflake glitter gift tags; glitter and foil bows; and embellished gift tags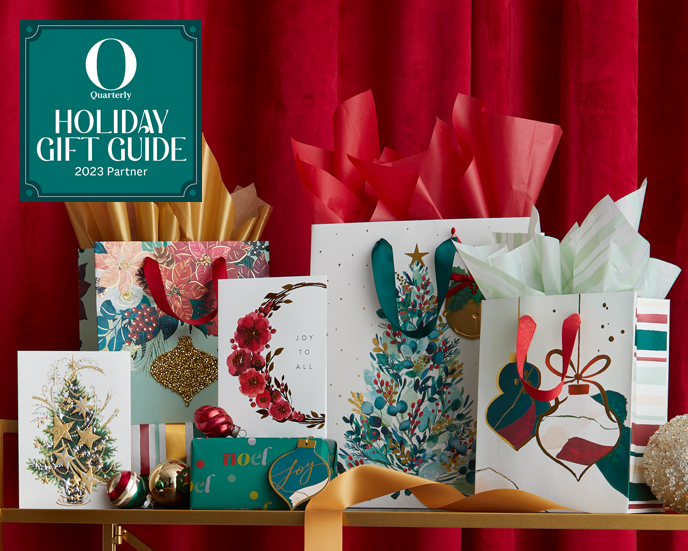 We're in O Quarterly's Holiday Gift Guide
See our stunning holiday cards and gift packaging as seen in this year's holiday issue.