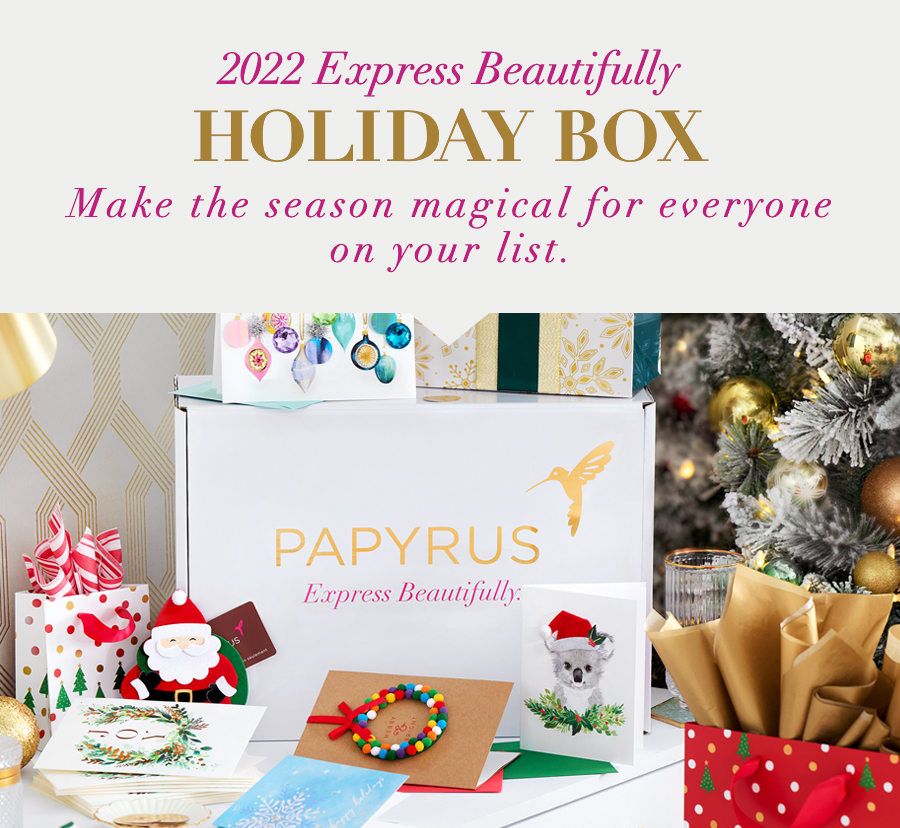 The Holiday Box Is Back And More Stunning Than Ever
Your holiday essentials are back, with a selection that is more stunning than ever. Inspired by the magic of the holiday season, our all-in-one box has everything you need to prep for a merry giving season. Spread joy with greeting cards and gift packaging that shine with extra special touches for those you love.
2022 Holiday Box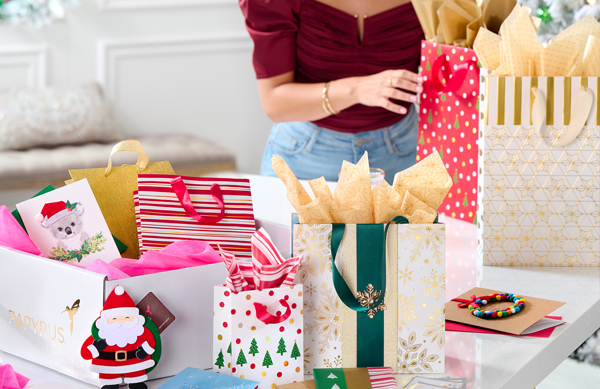 The Express Beautifully Holiday Box is ready for another year of celebrating! We handpicked exquisite cards and gift packaging, so you can spread cheer to everyone on your list. This exclusive offering has all you need, at an unbelievable price, to make it the most spectacular holiday season yet.
Want more?
We are curating new birthday and everyday assortments we think you'll love. Join our waitlist and you'll be the first to know when the next box makes its debut.