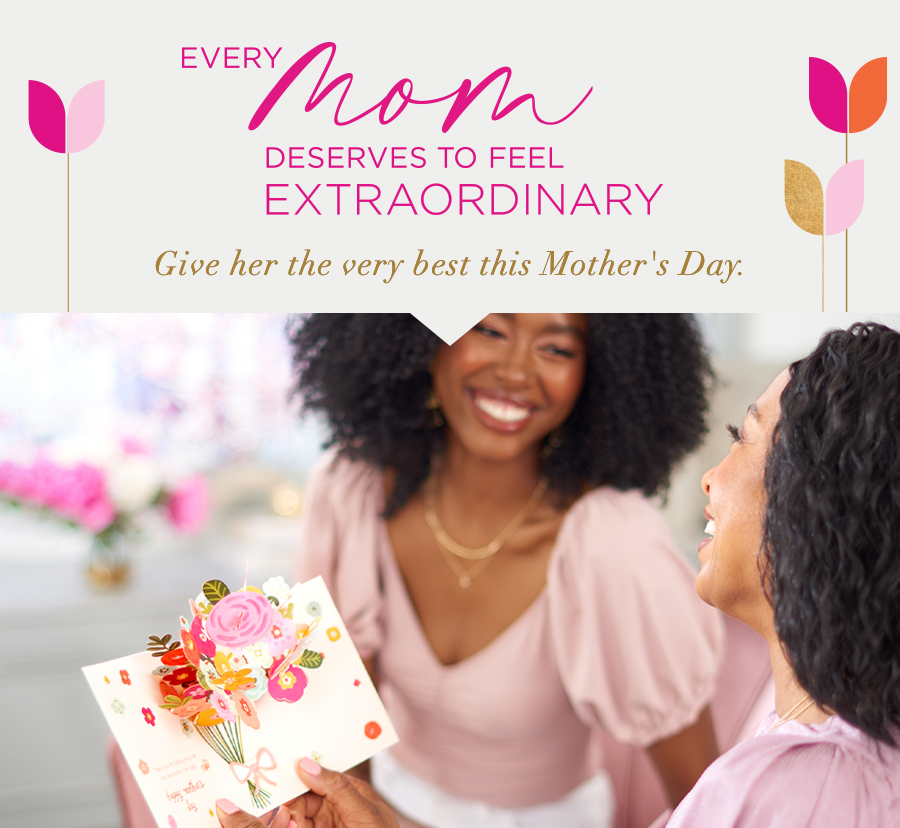 Moms make an incredible difference in our lives. Whether it's your own mom, your sister, your best friend, your aunt, or your grandma, let her know just how amazing, appreciated, inspiring, and loved she is.​
For more Mother's Day greeting cards, gift packaging, and entertaining options visit one of our retail partners online and in person!
Mother's Day Greeting Cards
Mother's Day Gift Packaging
Mother's Day Entertaining
Retail Locator
Our website hosts a curated selection of a few of our favorite designs. Check back frequently for updates and additions. Until then, head to a retailer near you to shop for hundreds more!