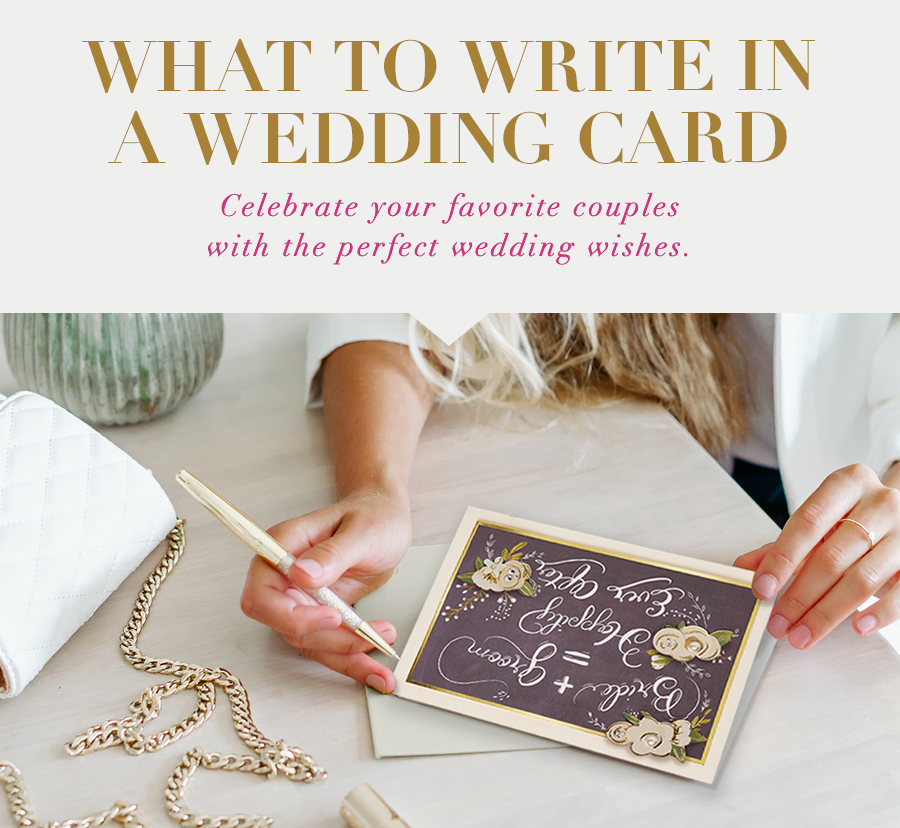 How to Wish Them Your Best
From the engagement announcement to the big day, wedding season is an exciting and memorable time. We're here to help you find just the right words to wish your favorite couples lots of joy throughout their journey to "I do."
For an Engagement Card
They said "yes!" Congratulate them with an engagement card that honors their love story and the start of this new chapter.
Here's to your love! Congrats on your engagement!
So happy to hear your news. Wishing you both all the best.
You two are meant to be. Congrats!
For a Wedding Shower Card
When it's time for the wedding shower, affirming messages that focus on the bride or the couple will make them feel extra special.
Showering you with lots of love and good wishes.
You two deserve a wonderful future together.
It means so much to celebrate you.
For a Wedding Card
A couple's wedding day is full of promise and possibility. The cards they receive will help them remember and cherish every moment. When writing your wishes, you can share in the happiness of their day, as well as express hopes for their future together.
Hope your wedding day is everything you've dreamed of.
The love you share is so beautiful. Congratulations and best wishes!
Wishing you a life together that's full of love and happiness.
In addition to these messages, consider adding personal stories, shared memories, and other unique touches. Look for a card, that reflects the couple's style, because it can help inspire what you'll write inside, too.
For even more ideas, and to browse our full selection, visit one of our retail locations, online and in person!
Wedding Greeting Cards